Storm Damage Roofing Repairs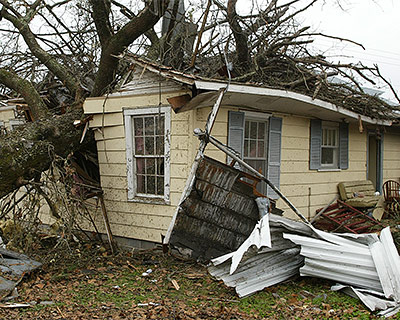 Your home is meant to be resilient and weather all sorts of storms. Unfortunately, while your home will weather the storm, it wouldn't escape unscathed. Storms can cause a lot of damage to your home; this damage needs to be repaired immediately. For that, you need a trusted general contractor to handle the job. At Landtech Design, we're willing to help you during this stressful time. Our experts can calmly and precisely handle all kinds of storm damage repair jobs.

Over the years, we've provide storm damage services to several homes and commercial properties here in Frisco and the surrounding Dallas-Fort Worth Metroplex area. We know how to handle the problem well. Our goal is to get your home back in the best possible condition quickly.


How Do We Address Storm Damage?
We know that most home owners are very distressed by the damage to their home and make sure that you understand that no damage is beyond repair. We suggest that you get in touch with us after you've contacted your insurance provider unless you need urgent repairs done. That would ensure that you don't need to shell out any money from your pocket for the repairs.

We recommend that you start thinking of repairs as quickly as possible. If you delay, you might face difficulties getting insurance. As a local, reputed contractor, we are often called in for help after severe storms. We have experience in dealing with this problem. This is the work process we follow:


Inspection – The first thing we do is to inspect the property to check for obvious and hidden damage. We take the type of storm into consideration. Hailstorms, rainstorms, snowstorms, etc, can cause different kinds of damage. There are some contractors that only deal with the more obvious damage. They are in a hurry to get as many projects done as possible. We don't do that. Our experts will thoroughly inspect for less apparent storm damage and make sure that we repair them too.


Report – We believe that our clients need to know exactly what they're dealing with. That's why we prepare a thorough storm damage report for you. With the help of this report, we can explain what repairs need to get done on a priority bases and what can wait. The expenses will also be explained to you so that you can pass on the report to your insurance company.


Communication – We understand that you want your home back in a livable condition as soon as possible and work hard to ensure this. Our team will be in constant communication with you, ensuring that you know how the work is progressing. You are encouraged to check the progress of the storm damage repair regularly.


So, call us immediately after you've spoken to your insurance company and we will help you. If you have any questions about our services, feel free to contact us at Landtech Design. Just give us a call at 972 712 5296. We'll be happy to help you.
We Provide Services to the Following Cities, Towns and surrounding areas in TX: