Services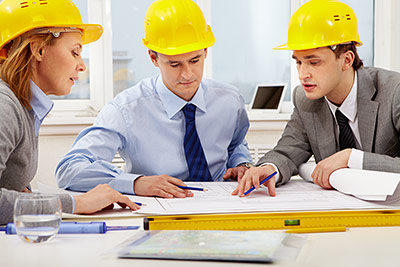 When you hire a contractor to handle any kinds of repair and installation, you need someone you can trust and someone who would provide high quality work. But finding the right contractor isn't always easy. Some contractors will quote very affordable rates, but cut corners everywhere. There are some who will quote a high price, but offer none of the quality promised.

You don't have to worry about that if you hire us. At Landtech Design, we have always been committed to high quality. We have several years of experience in this industry and have worked on many projects here in Frisco. We have installed roofs, fixed foundations, and restored a number of properties in the Dallas – Fort Worth Metroplex area. Our experts are ready and skilled enough to take on all kinds of jobs and do them well. Here's a list of our services.


Roofs
A roof is one of the most vital aspects of your home. It provides you with shelter and ensures that you're protected from the elements. While roofs are usually resilient and can withstand several years of wear, they need to be installed properly. If you don't find the right professional to install it, you might be forced to replace it before you need do. With us, you don't need to worry about that. Our professional roofing experts will ensure that your new roof is installed correctly. Read More About Roofs »


Windows and Gutters
Replacing the windows or gutters of your home can be a delicate task. The gutters are an essential part of your roof's drainage system. The windows, on the other hand, need to be properly installed to so that the temperature control of your home isn't affected. Moreover, improperly installed windows in your home will not only affect the insulation, but also the condition of your new windows. They won't last long. That's where we can help. Read More About Windows and Gutters »


Restoration
Old properties have their charm, but they don't always have the modern conveniences. With our help, you can restore your old property and still maintain the look and design that makes it pleasing. Our expert designers will help you plan the best restoration. Read More About Restoration »


Storm Damage
A storm can wreak havoc on your home. Falling trees can damage your roof, break your windows, and scratch the sidings. After the storm passes, you might find that your roof is missing a few shingles, or the gutter is damaged, etc. We will repair the damage in no time and make sure that it is safe for you to live in once again. Read More About Storm Damage »

If you have any questions about our services, feel free to contact us at Landtech Design. Just give us a call at 972 712 5296. We'll be happy to help you.
We Provide Services to the Following Cities, Towns and surrounding areas in TX: