Hail Damage Roofing Repairs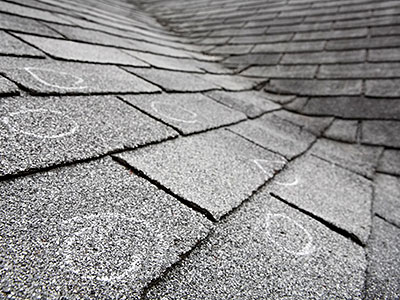 If you live in Frisco or any of the surrounding areas, you are sure to have experienced the region's unpredictable weather. Hail storms are common in the area, as are severe thunderstorms. The roof of your home has to endure all these elements and its little surprise that shingles come loose, or the guttering comes off, the flashing may become damaged or some other roof-related problems may surface.

Leaving these problems unattended will only aggravate them and the damage can become more difficult and expensive to fix down the line. This is why you need to keep handy the contact details of a skilled and experienced company like ours. We at Landtech Design are a company that specializes in hail damage roofing repairs and roof restoration services.

Over the years, we have worked consistently, providing high-quality solutions to clients in Frisco, Dallas, Garland, and Plano. In the recent past, we have handled numerous projects for property owners in and around The Colony, McKinney, and Irving. Our company has also built a very solid customer base in Carrollton, Grapevine, Denton as well as Allen and the surrounding areas.

We understand that a hailstorm can cause severe roof damage that needs to be fixed on an emergency basis. This is why we provide prompt and efficient services at very reasonable hail damage repair cost.


The Roof Repair Insurance Aspect
If you have house insurance, you also need to follow a very methodical claims filing process; this involves a certain amount of paperwork that can be tedious, confusing and time-consuming too. We have the expertise and experience with this aspect as well and our experts work very closely with you, provide you all the information you need for filing the roof repair claim with your insurance company.


Custom Residential Roof Hail Repair Solutions
We can handle all types of roofing repairs, use the best materials in the work and ensure that licensed and insured technicians work on the project. This helps ensure your roof becomes much stronger and stable than before. A resilient and long-lasting roof helps protect your property from potential water damage and provides the structure the protection it needs. When you call us we can give you an obligation-free quote; we provide you all the information and assistance you need and complete the work to your 100% satisfaction once you hire us for the job.


Guaranteed Roof Repair Services
Our roof installers are skilled and trained to handle all aspects of residential roof restoration and can repair metal roofs, clay shingles, wood shake shingles, tiles and more. In short when you come to us you have peace of mind that expert roofing professionals are handling your job. We also provide iron-clad guarantees for our work and this means you have the assurance that we will do the work right the first time around.

For any more information on the expert hail damage roof repair solutions we provide, feel free to contact Landtech Design at 972-712-5293. You can also send us your project details via this Contact Us form and we will revert quickly.
We Provide Services to the Following Cities, Towns and surrounding areas in TX: