Restoration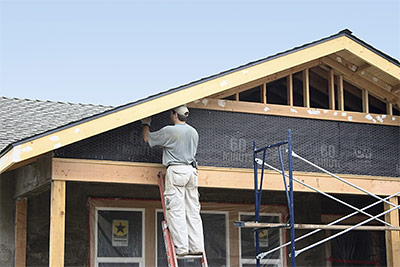 Older buildings and homes can be very charming. They look great and have an authentic and homely environment that most modern homes lack. One would way that these homes have a soul and character. However, these structures often lack the modern conveniences that we can't live without. At Landtech Design, we can add modern installations without compromising on the beauty and integrity of your home.

We can also transform a severely damaged or worn down house into something that's livable and beautiful. We have worked on several restoration projects in Frisco and the other Dallas-Fort Worth Metroplex areas. We will make sure that your new home looks wonderful and is comfortable to live in.


Expert Restoration Services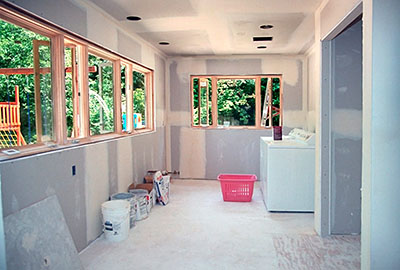 If your home is starting to feel a little outdated, you might need to upgrade it. Older homes can sometimes be a well of problems. After all, some modern solutions are much more efficient and resilient. If you feel like you're wasting too much money trying to keep your home together, it's definitely time for a restoration. We will help you with that. We follow methodical and detailed approach:


First Meeting and Inspection – When you call us, our first priority is to understand just what you need and how much we have to do. Our expert will assess your home or the room that you wish to restore carefully. We will make note of all aspects that need to be upgraded. After we have inspected the room or home carefully, we will explain the details to you. By doing this, we make sure that you walk into the restoration project with your eyes wide open.


Budget – Our next concern is always the budget. We don't want the project to be a burden on you. Our designers will discuss all the repairs and installations needed. We will explain your options to you so that you can decide just how much money you want to spend. Our goal is to always be honest with our clients. We will freely offer affordable, but good quality solutions to you.


Design – After you've approved the budget and signed the dotted line, we will start working on the restoration design. Our designer will take your needs and preferences into consideration while sketching the design. Our goal is to ensure that the end result of our efforts is always to your liking. Once the design is complete, we forward it to you to get your approval.


Restoration Work – After the design is approved, we start working. Our employees are very skilled and have ample experience in this industry. Our work is always of the highest quality. We will make sure that the restoration goes as smoothly as possible. We constantly communicate with you and keep you informed about the project. That ensures that you can keep track of the work and understand how it's progressing.


So, don't hesitate to hire us for your house restoration. If you have any questions about our services, feel free to contact us at Landtech Design. Just give us a call at 972 712 5296. We'll be happy to help you.
We Provide Services to the Following Cities, Towns and surrounding areas in TX: