Roofs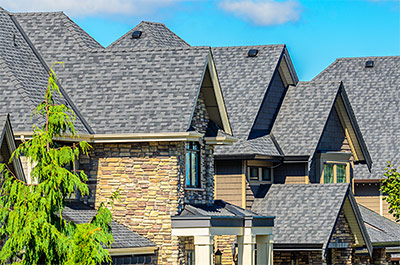 The roof is one of the most important structures in a home. It protects you and your family from the harsh weather outside and keeps you safe. While it is very resilient and will withstand the weather for several years (if not decades) eventually, it would need repairs and even replacement. That's not a responsibility that you can entrust to an inexperienced or unskilled roofing contractor.

Roofs can be very expensive to replace and if the new roof isn't installed correctly, it can be damaged and its warranty may get voided. If you hire us at Landtech Design, you won't have to worry about this. We have installed and repaired roofs on several houses in Frisco as well as the entire Dallas-Fort Worth Metroplex area.

Our considerable years of experience along with up-to-date skill will ensure that your new roof is installed safely. When we conduct repairs, we do them with the mindset of making them last for as long as possible. We can install all kinds of roofs.


Roofing Materials
All you need to do is let us know about what kind of roof you want and what your budget is. Our experts will guide you through the entire product selection process. Here are the kinds of roofing materials that we generally use: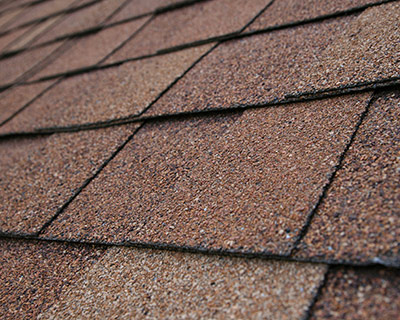 Strip Shingles – These are the lightest roofing shingles available in the market. They're a single layer of shingles. They are designed to look like slate. For a long time, they were the most popular ones in the market. However, today, technology has advanced considerably and customer preferences have changed. Strip shingles are now used by people on a very tight budget or those who wish to replace the strip shingles already installed on their roof.


Dimensional Shingles – As the name would suggest, dimensional shingles add dimension to the roof. Unlike strip shingles, which lay flat on the roof, the dimensional ones have a layered effect. These are usually heavier and have longer warranty periods of about 30 years or more. They are now the most popular installations in the market. They're also referred to as architectural laminated shingles and are a little more expensive than the strip shingles, but the cost is well worth it.


Premium Shingles – Premium shingles have the aesthetic beauty of old-school roofing materials like natural slate or shake. The roof design would look great on any kind of home. For people who want their house to stand out, premium shingles are a great choice. These might also come with added advantages. For example, some roofs might be impact resistant while others would have solar reflectivity. The impact resistance would keep the roof safe during a storm. The solar reflectivity will ensure that your home is cool and your energy bills are low.


Our roofing experts will help you choose the right materials for your new roof. If you have any questions about our roofing services, feel free to contact us at Landtech Design. Just give us a call at 972 712 5296. We'll be happy to help you.
We Provide Services to the Following Cities, Towns and surrounding areas in TX: